It's the gifting time of year and one of the bonuses of owning a Thermomix is the ability to make things from scratch, often for less. Below is a list of over 100 recipes from plenty of bloggers around the world filled with ideas that can be turned into gifts for Christmas.
Don't forget, if you want all your Christmas ideas in one place, A Very Thermie Christmas offers over 50 recipes for gifts, drinks, sweets, and foods to see you through the festive season.
Happy gifting!
Thermomix Baked Goods:
The Thermomix Diaries has a beautiful Hazelnut Shortbread Tree that would make a stunning host gift
There's a Orange and Almond Shortbread recipe that I really love too.  And TRTLMT has a lovely Spiced Shortbread
Pinterest loves Tenina's Snowy Peppermint Oreos and for good reason!
And another recipe from Mother Hubbard's Cupboard that looks fantastic is the Chocolate Chip Short Bread. Doesn't it look great? 
Iron Chef Shellie has a Stollen recipe that looks superb. I've only tried stollen once and it didn't turn out well, so I'm excited to try this recipe this year! Or go Italian with a Panettone recipe from Bec's Table.
A Canadian Foodie has a recipe for Italian Biscotti with Almonds and Orange Zest
Mrs D Plus 3 has a Thermomix Christmas Cake recipe based on Nigella Lawson's cake
ThermOMG's DIY Oreo's look pretty delicious too! 
Thermomix Preserved Gifts – Jams, Relishes, Chutneys
Journal of a French Foodie's offering of Cranberry and Red Onion Relish is a rich red colour and looks beautiful.
For the adventurous – and the bacon lovers – head over to Thermofun for Bacon Jam. Try it if you dare!
ThermOMG's Mango chutney looks like a tasty fruit chutney variant, or use Cookipedia's Mango and Pear option.
Cinnamon flavored Red-wine poached pears served with Nasturtium flowers look amazing – though possibly the wrong season for a winter Christmas as compared to a summer Christmas, but oh well. And you can try strawberries in cardamom syrup too.
Becs Table has an unusual looking, but delicious sounding Strawberry Lemonade Concentrate that I'm keen to try myself!
Clementine Vinegar sounds seasonally perfect for this time of year, and could it be any easier?!
Mrs D Plus 3 has a great fruit mince recipe that doesn't contain lard, but does have dried cranberries and apple cider vinegar – it's unusual but sounds delicious.
Thermomix Seasonings & Sauces
Garlic Seasoning and Tuscan Seasoning from Peta at TRTLMT are both thoughtful gifts that will last long past Christmas. And here's a good Garam Masala seasoning too.
Tenina has a Spiced Orange and Cranberry Sauce recipe for your festive ham or turkey, and Mouthwatering has a lovely cranberry and white wine sauce too. Thermomixin' it up has a mint sauce recipe that will go well with lamb.  And Quirky's BBQ sauce is always popular.
More than a sauce – a BBQ Sauce! – will be a great host gift, especially for those lucky enough to be having BBQ weather.
Thermomix Sweets
Super Kitchen Machine has a very interesting looking Salt Chocolate Bacon Bark
A Canadian Foodie has an amazing almond paste and pistachio paste recipe for making Lady Baltimore Cake – or whatever else you could want to do with these lovely pastes
Easy Caramel Fudge from Little Bit of Thyme is a good basic all rounder. Or if you're looking for something amazing, there's Super Kitchen Machine's White Chocolate & Baileys Festive Fudge Recipe which looks very festive. 
Jane from Why is there Air? has an amazing chocolate and strawberry rocky road recipe that we made last year. It's a fantastic recipe!
The Creative Mummy has a Thermomix Nougat Recipe that can only make for delicious gifts
Thermomix Honeycomb  couldn't be simpler than this recipe from One Girl And Her Thermie.
The Bailey's Surprise Recipe from One Crafty Mum make a great treat.
Helene from Super Kitchen Machine has this wonderful Chocolate Salami that is famous on the Facebook groups every year too.
Mother Hubbard's Cupboard has a recipe for Rum Balls – a definite winner to have around for Christmas.
Quirky Cooking's dairy free Salted Caramel Chocolates are good for making sure our dairy free friends don't miss out.
Sea Salted Praline Pecan Clusters make a lovely snack for a cold evening, and Thermofun has just the recipe for you.
Apricot Bites from The Road To Loving My Thermo Mixer in a pretty jar are a healthier treat that still feels like the festive season.
Thermomix Drinks
Journal of a French Foodie has a recipe for Limoncello that's definitely on my Christmas list
Easy Advocaat is an accustomed taste – Egg Liqueur – but it's a great talking point for a gift too!
DIY Chai Tea makes a nice gift, but also a warming winter evening drink
Beauty Products
Everyone loves pampering and a hamper of winter spice sugar scrub, peppermint salt scrub or a lavender and rose scrub are a good place to start.
Add Quirky's moisturiser and you're half way there.
Peta Lee from The Road to Loving My Thermo Mixer has a Chocolate Coconut Body Scrub that sounds amazing, and a lemon hand scrub that would be ideal for winter skin.

Tebasiles Kitchen also has a Calendula Salve that looks simple and easy to make
Recipes for children's gifts
Coconut Ice is a winner for hampers as it lasts a long time, and this is a no cook version that's great for kids to make.
TRTLMT has a lovely vanilla hot chocolate mix you can make up for gift jars
Thermomix Playdough from ThermoFun will make for hands on, simple fun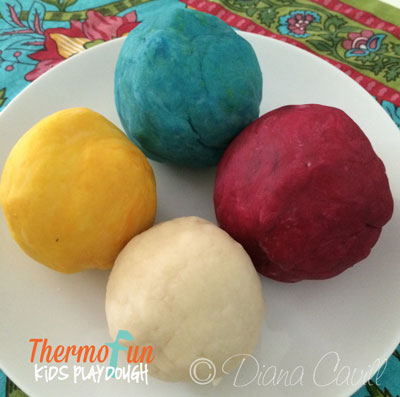 Nut Seed and Chocolate Bars are fun and at least hint at healthy and Candy Cane Bark couldn't be more Christmassy if it tried.  And the Thermomade Freckles are perfect for kids too.